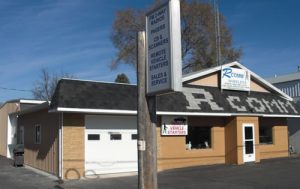 FM Two-Way Radios
We are an authorized Vertex/Standard dealer and stock a significant inventory of current products, including radios, accessories and parts. Vertex/Standard celebrated their 50th anniversary as a manufacturer of radio communications equipment in 2015. Based in Japan, they are the industry's third largest radio manufacturer. They were acquired by Motorola in 2011, but Vertex/Standard operates as a separate division, sharing some manufacturing, products and services. Unlike other brands, Vertex/Standard radios have a three-year warranty, and we do most repairs, including warranty repairs, in-house.
Re-Conditioned Radios
R Comm buys and sells all brands of used, narrow-band-capable two-way radios. We commonly acquire our used equipment through customers trading in for digital radios. We then re-condition the radios to factory specifications, re-program them, and sell them with a warranty. Contact us for current availability and cost. If you have surplus narrow-band radios for sale, we may be interested.
Repair Services
R Comm technicians repair all brands of FM two-way radios. We carry an inventory of many different brands of parts. Having been a Kenwood dealer in the past, and with our 2016 acquisition of Fairchild Communications, we know Kenwood. Many Kenwood parts and some new and used Kenwood radios are also available from inventory. Our repair service can save you big through simple repairs done in-house rather than sending to a depot at a large flat rate. When time is a factor, and depot repairs may take a week or two, we keep you going.
Digital Radios
The transition to digital radios provides benefits not available with analog. Digital offers consistent audio quality throughout the range, while analog audio diminishes with signal strength. Private individual calling is an option with digital, and some even feel that range may improve. Digital radios for business and industry typically operate with TDMA digital which provides privacy from scanners and co-channel users. Another major strength of digital is that the repeaters provide two simultaneous private voice paths or conversations. See the PDF literature on our website for more details.
Repeaters
We have many private digital and community analog repeater sites available with service for rent, and we are willing to expand. Many customers own repeaters that we installed and continue to service.
Rental / Leasing
If you need short-term (daily, weekly, monthly) radios for an event or extra equipment for your operations, consider renting or leasing as an option. Lease purchases can be tailored to the cash flow from your savings as using radios pays for itself. Terms up to 60 months are available, as well as lease buyouts of $1, 10%, or fair market value.
Remote Car Starters & Security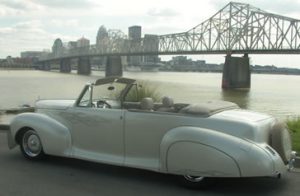 We offer Crimestoppers/Coolstart remote starters and install them in most vehicles. Extended range beyond factory starters helps you get ready to go when parked up to 1500 feet away. We also offer service and support for Crimestopper units that we sell.
Re-Chargeable Batteries
We carry an inventory of many re-chargeable batteries for Vertex, Motorola and Kenwood radios, in both lithium and nickel varieties. These new battery chemistries are not tested by discharge analyzers like the older NiCad batteries. Rather, they are best tested by fully charging the battery at room temperature and then observing how long it operates the radio. If you purchase a new battery, we will test your old battery at no charge. Additionally, we are a collection point for recycling re-chargeable batteries at no cost to you.